Have a wheelie good national bike week
Fun family 6km coastal cycle announced for Sunday May 15th 2022 from Blackrock to Newtownsmith | 10am-4pm
Get ready for a wheelie big day out with a free family coastal cycle event planned by Dún Laoghaire- Rathdown County Council on May 15th from 10am-4pm to promote the benefits of cycling in the county. This event forms part of a series of events planned for National Bike Week 2022 that takes place from 14th to 22nd May 2022.
Starting in Blackrock Park, the cycle will go through Blackrock Village and continue to Dún Laoghaire along the coastal mobility route and will end in Newtownsmith.  All are welcome on this cycle but registration is essential here.
Newtownsmith will be a hub of activity with lots of attractions including "Bling UR Bike" make-and-do workshop for children, a 'learn to cycle activation, roaming entertainment, circus-style novelty bike performers, street entertainers, bicycle vendors and food.  There will also be stalls with information on cycling in Dún Laoghaire-Rathdown, social enterprise partners such as The Bike Hub and activities led by The Irish Centre for Cycling and Bicycle Maintenance.
In partnership with the National Transport Authority, Bike Week is a celebration and promotion of the benefits of cycling.
Dún Laoghaire-Rathdown County Council seeks to cultivate a cycling culture in the county, through the implementation of appropriate infrastructure and promotional measures, which positively encourages all members of the community to cycle at all life stages and abilities as a mode of sustainable transport that delivers environmental, health and economic benefits to both the individual and the community.
Dún Laoghaire-Rathdown County Council is committed to:
• Improving cycling conditions on primary cycle routes in the county
• Developing new cycle route/ greenways through parks and open spaces
• Improving connectivity/permeability from cycle routes to key destinations
• Providing 30kph zones within residential areas and other suitable locations
• Providing secure cycle parking
• Continuing cycle training in schools
• Ensuring that cycling is a key element of all development
• Monitoring trends in cycle number using cycle counter data
An Cathaoirleach, Cllr Lettie McCarthy said:
This event is a great way for families to get out and about for some fun during Bike Week and to discover the new coastal cycle route. Cycling is a healthy, safe, environmentally-friendly and low cost way to make shorter journeys or to just enjoy yourself out in the fresh air."
 
Visit www.bikeweek.ie for a full list of national events for Bike Week
Facts about Cycling
• National Bike Week began in 2009 and is coordinated by the Department of Transport, Tourism and Sport. Events are being held during the week all over Ireland with a detailed list of events on www.bikeweek.ie.
• Details of a new Cycle GIS map can be found here; http://bit.ly/dlrBikeMap
• In a hurry? During rush-hour, a bicycle is twice as fast as a car - good if you hate traffic jams! Even better, you won't spend a penny on parking
• Over half of our car journeys are less than 8 kilometers – swapping them for an easy 30 minute bike ride can save you a small fortune in fuel costs
• Cyclists live on average at least two years longer than non-cyclists and their fitness levels are equivalent to being ten years younger – just pedal and push!
• Cycling is the ultimate family activity; it's free, healthy, fun and encourages children to be independent.
• Cycling gets you out and about and you're more likely to find a new café or beautiful park you never knew existed than when you're cooped up in a car.
• There are over 2,000 cycle parking spaces in the Dún Laoghaire-Rathdown County Council area.
News
View all
Building Control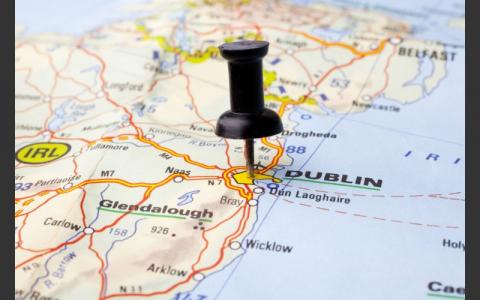 Heritage & Biodiversity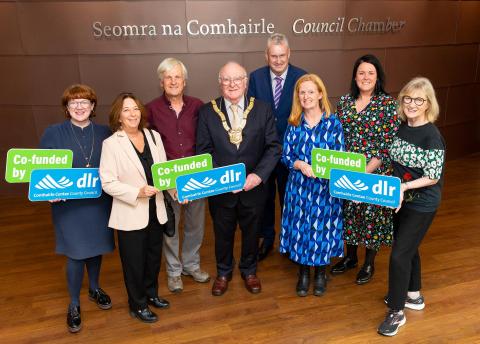 Transportation Infrastructure