Major sports upgrade for Kilbogget Park
Today, Councillor Mary Hanafin, Cathaoirleach and Frank Curran, Chief Executive, Dún Laoghaire Rathdown County Council turned the sod for the major rejuvenation of pitches and running track at Kilbogget Park. GAA, Football and Athletics clubs will benefit from the enhanced facilities as the works will transform sports activities in the park.  Club representatives have warmly welcomed the major upgrade and said that they will be looking forward to inspiring their members even further in their achievements.
Welcoming the Kilbogget sports upgrades, Councillor Mary Hanafin, Cathaoirleach, Dún Laoghaire Rathdown County Council said:
The clubs in Kilbogget Park provide a wonderful environment for young people to enjoy their favourite sports & also to excel at the highest national levels. I pay warm tribute to the club boards, committees and volunteers who make such an immense contribution to the quality of life in our county. This development will lead to further accomplishments of the clubs through their use of the enhanced facilities.

 
This new investment elevates the park's status even further and will include:
1. Conversion of the current 1970s grit running track to a modern running surface, also enabling possible further upgrades in the future.
2. The football pitch in the centre area of the running track and main GAA pitch will have extensive drainage works carried out together with a complete resurfacing with high quality turf to make the facilities playable all year around.
3. In addition, both GAA clubs will benefit from an expanded, resurfaced senior grade GAA pitch to championship standards, with state-of-the-art flood lighting.
The rejuvenation of facilities will support the thriving Cabinteely Athletics Club, Cabinteely Football Club, Cabinteely GAA and Foxrock-Cabinteely Ladies Gaelic Football club. Together, these clubs unite over 2,000 sports enthusiasts, with over 80 teams and athletes spanning junior to senior ranks competing across local, regional, provincial, national, and all-island levels.
Frank Curran, Chief Executive, Dún Laoghaire Rathdown County Council highlighted:
These important works by our Parks Section in Kilbogget Park form part of a series of sports facility improvements being undertaken by Dún Laoghaire Rathdown County Council with assistance from the Department of Sports through their Sports Capital Programme. An additional four pitches will also be subject to significant upgrade works throughout the county in 2023. Per head of population, Dún Laoghaire Rathdown has the highest rate of sports participation in the country.  Our vision as outlined in our sports facilities strategy is to provide facilities for sport and physical activity that are well maintained, sufficient in number and accessible to as many local people as possible. Our primary focus is to enable participation by as wide a cross section of the population across a diverse range of sports. We are achieving this through our relationships and interactions with local sporting clubs, regional and national sporting organisations, schools, community groups and our dlr Leisure facilities.

 
Kilbogget Park currently has:
• 12 soccer pitches,
• GAA pitches,
• All-weather facilities,
• A running track,
• Boules area and;
• Walking and cycling trails.
 
Gerard Scully, Chairman, Cabinteely Athletics Club said:
We're very pleased to see the start of the much-needed upgrade to the running track in Kilbogget Park. At present, we do our high-performance training in Abbotstown while also training on several days each week in Kilbogget. This new development creates a more sustainable solution for our current and future needs where we have a long waiting list and a growing membership of young athletes who have already achieved multi-medal winning performances at the highest national levels. We're looking forward with confidence for our future as we continue our successful growth and development in Kilbogget.
Dara Carroll, Head of Facilities, Cabinteely FC said:
Kilbogget is the physical and spiritual home of our 50 football teams where this development will further enhance our presence and our capability to continue supporting young people through football at every level, including our pathway to the League of Ireland. This project is a result of ongoing partnership and co-operation between the clubs in Kilbogget and with Dún Laoghaire Rathdown County Council, in the development of facilities for the park. In addition to these new works, we look forward to progressing the vision for a shared clubhouse facility with the Council in the years ahead."

 
Barry Rojack, Chairman, Cabinteely GAA said:
We warmly acknowledge this investment in new pitch facilities which will greatly benefit our growing membership. We would also like to express our appreciation to DLR for accommodating us in Ticknick Park Cherrywood while the works take place. We're looking forward to further success in the years ahead.

 
Maureen King, Vice-Chair and Manager of Foxrock Cabinteely Senior Ladies Team said:
As the only Ladies Gaelic football club in the country with 13 teams, over 500 members and growing, we are extremely proud of our achievements and success over the past decade. The new floodlit, full-sized pitch will help us to provide the best possible environment and the best possible experiences for our members. Ladies Gaelic football is played by women and children who have developed a love of the game, of the camaraderie that comes from being part of the team and of the sense of belonging from devotion to club and community. This is a very positive development, and we believe it will inspire more young girls in the community to play sport and the club to build our sport to enhance the lives of players and our local community."

 
For further information, please contact commsoffice@dlrcoco.ie or telephone 01 204 7090.
News
View all
Travel & Transport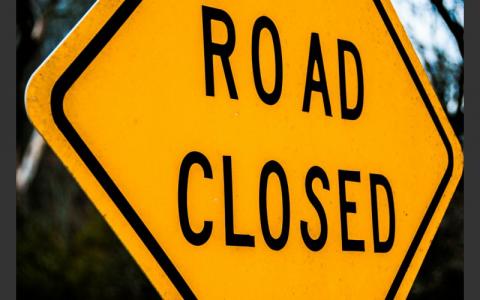 Travel & Transport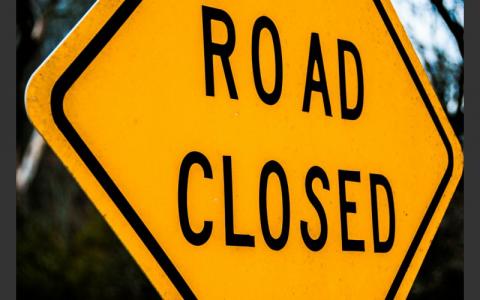 Sports & Recreation