dlr Libraries resources for Ukrainian Nationals
Welcome ~ ласкаво просимо ~ добро пожаловать
*Tap on the ACCESSIBILITY button to translate our website into any language.*
dlr Libraries welcomes Ukrainian Nationals to Ireland and to our library service.
Our libraries are open to everyone and free to use. You don't need to join to come into our libraries or attend an event, but a library card gives access to great services, it's free and there are no late charges on any items.
If you have any questions, please feel free to contact us and we'll be happy to help.
We look forward to welcoming you in our libraries soon.
dlr Libraries Stock and Services
The below is an overview of our services. You will find further information on our website.
Over 300,000 items available to borrow free of charge from dlr branch libraries. Access stock from every library in the Republic of Ireland through our national library system. As well as books extensive collection of DVDs, computer games, talking books, CDs.
Currently working to source both Ukrainian and Russian language books.
Browse full catalogue here.
Browse, check out and download audio books, e-books, magazines, newspapers, music and video using your library card 24 hours a day, 7 days a week here.
Online language learning through Transparent Language Online.
WiFi available in all public libraries.
Adults may also book a computer at any dlr Library, by telephone or online here.
Children under the age of 15 are welcome to use the Internet if a parent/guardian supervises their session. There are dedicated computers in Blackrock, Deansgrange and dlr LexIcon which can be used by children alone.
Free events in our libraries and online, everyone is welcome to join any of these. Full details: Events Calendar.
Some other services to mention: Study spaces, parent/toddler groups, story time sessions, language exchanges, photocopying and printing (charges for this), scrabble, chess, lego clubs, book club discussion groups. 3-D printing services in LexIcon Lab.
Music room in Dalkey Library. The room contains a piano, harp, guitar and digital piano and is available for anyone wishing to practice these instruments. This room may also be used for practising other instruments.
Specific resources in Ukrainian
OverDrive: Provides a large range of digital books and digital audiobooks, including some titles in Ukranian
PressReader: Provides access to national and international digital newspapers and many more, including a selection of Ukrainian language publications. PressReader offers instant translation in up to 18 different languages for most articles and even full publications in as little as three clicks. (Log in to your account, simply click on the three dots in the far-right corner of the PressReader screen, Select 'Interface Language' and translate into the language you want.)
A collection of Ukrainian open access books for children selected and provided by the Ukrainian educational organization 'Osvitoria'
A collection of free children's books for ages up to 9+ from publisher Baraboka.
Digital Library of Ukrainian Literature – Is providing digital versions of Ukrainian Literature, World Literature and Literary studies resources available to read for free on their website. For audio records you can access their Youtube account.
Free audiobooks in Ukrainian (for children) here and fairy tales here.

Meanwhile using the "translate the page" option you may also look at the following Polish Library webpage which provides a range of resources for Ukrainian refugees including links to books, audio books, help with education,  dictionaries etc.
News
View all
Communications & Media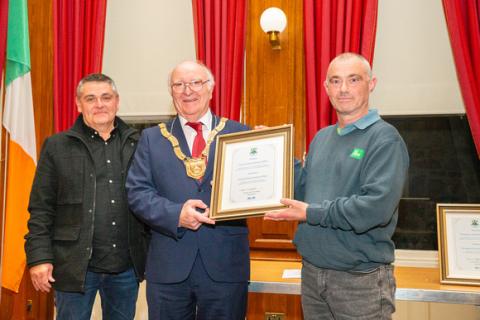 Communications & Media
Travel & Transport