Notice of Deposit of Rate Books for Inspection and of Intention to Make the Rate
FÓGRA MAIDIR LE LEABHAIR RÁTAÍ A THAISCEADH LENA n-INIÚCHADH AGUS MAIDIR LE AONTÚ AN RÁTA A DHÉANAMH
CONTAE DHÚN LAOGHAIRE-RÁTH AN DÚIN
Tugtar fógra leis seo go bhfuil Comhairle Contae Dhún Laoghaire-Ráth an Dúin ar tí Ráta Contae a ghearradh ar sealúchas atá faoi ráta i gContae Dhún Laoghaire-Ráth an Dúin.
An Gearradh Bliantúil ar Luacháil le haghaidh seirbhís na bliana airgeadais dar críoch an 31ú Nollaig 2023 ná 0.1801.
MUIRIR CONTAE
Gearradh Bliantúil ar Luacháil 0.1801
Tá na leabhair rátaí curtha i dtaisce le haghaidh iniúchta ag aon íocóir rátaí in Oifigí na Comhairle ag Halla an Chontae, Bóthar na Mara, Dún Laoghaire agus beidh siad ar fáil ansin d'iniúchadh dá leithéid idir na huaireanta 10.00 r.n. agus 4.00 i.n. sa 14 lá oibre a leanann an foilseachán seo, gan an Satharn agus an Domhnach a bheith curtha san áireamh.
Más mian leat na leabhair rátaí a fheiceáil, is gá coinne a dhéanamh roimh ré.  Seol ríomhphost chuig info@dlrcoco.ie chun coinne a dhéanamh.
Dáta inniu an 4ú Eanáir 2023.
Helena Ní Chuinneagáin
Ceannaire Airgeadais agus Forbairt Gheilleagrach  
Comhairle Contae Dhún Laoghaire-Ráth an Dúin
Halla an Chontae
Bóthar na Mara
Dún Laoghaire
NOTICE OF DEPOSIT OF RATE BOOKS FOR INSPECTION AND OF INTENTION TO MAKE THE RATE
COUNTY OF DÚN LAOGHAIRE-RATHDOWN
Notice is hereby given that Dún Laoghaire–Rathdown County Council is about to make a County Rate on the property rateable thereto in the County of Dún Laoghaire-Rathdown.
The Annual Rate on Valuation for the service of the financial year ending on 31st December 2023 is 0.1801.
COUNTY CHARGES
Annual Rate on Valuation 0.1801
The books are deposited for the inspection of any ratepayer at the Council's offices at County Hall, Marine Road, Dún Laoghaire and will be there open for such inspection between the hours of 10.00 a.m. and 4.00 p.m. during the fourteen days next following the date hereof, exclusive of Saturdays and Sundays.
If you wish to view the rate books, you are required to make an appointment in advance.  Please email info@dlrcoco.ie to make an appointment.
Dated this 4th day of January 2023
Helena Cunningham
Director of Finance & Economic Development
Dún Laoghaire-Rathdown County Council
County Hall
Marine Road
Dún Laoghaire
News
View all
Building Control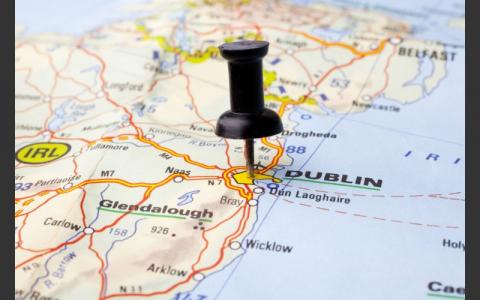 Transportation Infrastructure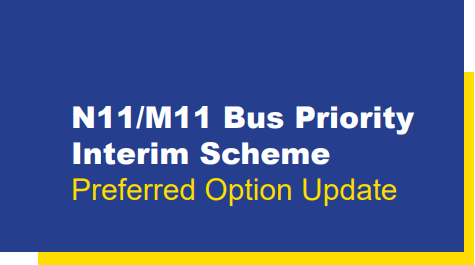 Heritage & Biodiversity