dlr response to Covid-19 – Cycling Schemes & Projects
The cycling schemes and projects listed below will form part of the County-wide plan of temporary measures to address the challenges in the public realm resulting from Covid-19 related to public health and safety, mobility and to support the recovery of the local economy.
Protected Cycle Schemes
A new form of quick-build 'protected cycle scheme' is being developed by the NTA using a kerb upstand for segregation. Two routes have been identified in the County to pilot this new form of segregation. Should these pilot schemes be successful then it is likely that there would be further roll out of such measures on other routes around the County. The benefit of the new form of segregation is that the kerb upstand can be installed relatively quickly. It is expected that these works would commence in June and that Councillors will be provided further information on the initiative in the Dundrum Area Committee Meeting on 3rd June. The two initial pilot locations are:
Goatstown Road
Benildus Avenue
Segregation for Cyclists at Junctions
The Council is planning to install flexible bollards at a number of junctions around the County with a view to providing segregation for cyclists approaching junctions. The initial junctions where light segregation will be provided using flexible bollards are shown below, and maps are provided in the 'Related Documents' section on this page. Works on installing these measures will start next week and we are examining other locations for the roll out of similar measures.
Dundrum Area
Taney Road/Churchtown Road junction (Luas Bridge junction)
Kilmacud Road Lower approaching Taney Road junction (near the Goat Pub)
Sandyford Road approaching Wyckham Way junction
Kilmacud Road Upper and Drummartin Road junction
Kilmacud Road Upper and St. Raphaela's Road junction
Dun Laoghaire Area
Stillorgan Park Road /Fleurville approaching the Carysfort Avenue junction
Newtownpark Avenue and Rowanbyrn Road/Annaville Terrace junction
Deans Grange Road – Brookville Park junction
Kill Lane approaching the SuperValu entrance
Temple Road  approaching Newtown Avenue Junction
See attached for further details of the locations and schematic of proposed measures.
Ongoing Cycling Infrastructure Projects
dlr received a funding allocation of €10 million from the NTA for cycling infrastructure projects in 2020 and progress continues with these schemes. The following projects are currently under construction: 
Cruagh Wood Greenway - Ballyogan Road to Cruagh Wood (nearing completion)
Stillorgan Road cycle route near UCD
Drummartin Link Road/Kilgobbin Road cycle route
Monkstown Road cycle route red surfacing
A further 12 other cycling infrastructure improvement schemes are progressing through the various stages of design and the Council is examining opportunities to fast-track elements of this programme for earlier implementation.
Stillorgan Village Improvement Scheme – Phase 2
East Coast Trail (Merrion Gates to Seapoint)
Brides Glen Luas Link
Cherrywood Greenways Network
Wyattville Road Phase 2
Clonskeagh Road (UCD to Clonskeagh)
Sandyford Business District Cycle Routes
Nutgrove Avenue Phase 2
Carysfort Avenue Cycle Route
N11 Brewery Road Junction improvements
Glenamuck Distributor Road
Blackglen Road/Harold's Grange Road Improvement Scheme
Dodder Greenway (being led by Dublin City Council)
News
View all
Building Control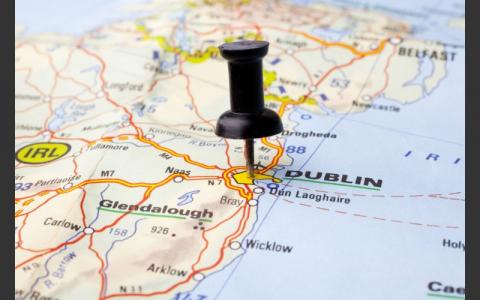 Transportation Infrastructure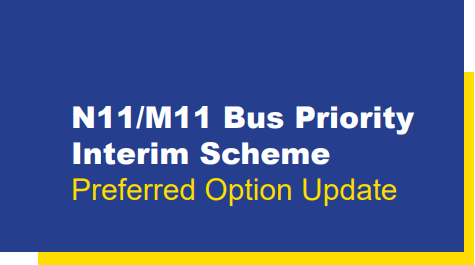 Heritage & Biodiversity