Community Funding & Support
2nd Round of Covid-19 Emergency Fund
Department of Rural and Community Development
2nd round of Covid-19 Emergency Fund
Dún Laoghaire-Rathdown Local Community Development Committee is pleased to announce that grant applications are being invited under the national Covid-19 Emergency Fund. This scheme with a total budget of €1.7m nationally was announced by the Minister for Rural and Community Development in December 2020.
The COVID Emergency Grant Scheme is funded by the Department of Rural and Community Development and administered by the Local Community Development Committees (LCDCs) in each Local Authority area with the support of their Local Authority.  The total funding allocated for the Dún Laoghaire-Rathdown area is €52,001 (to be administered by Dún Laoghaire- Rathdown LCDC).
It is recommended that 30% funding be ring-fenced for small grants of up to €1,000. The programme can also fund or partially fund larger scale projects.  DLR LCDC has determined the maximum grant amount that will be awarded for a successful application under this scheme is €5,000. 
The scheme will provide grants to community groups to assist them:
to adapt their services and operations to fit the new COVID-19 reality.  Examples of measures supported could be adapting premises to allow for social distancing; offering on-line activities; providing social supports and friendly calls by phone etc.
to become more involved in the Government's 'Keep Well' campaign. The grants are aimed at assisting participation in the campaign, in particular with the three themes: staying connected, switching off and being creative, and minding your mood. 
The grants may also be provided to support groups (including those involved in the community call) with day to day running costs if needed.
Applications are now invited by Dún Laoghaire-Rathdown County Council and can only be submitted through the dlr grants system. Click the following link and then select the appropriate title to commence this submission. If you have not used the dlr grants system before you will need to set up an account to make the submission.
Applications are to be received by 11.55 p.m. on the 12th February 2021
News
View all
Communications & Media
Communications & Media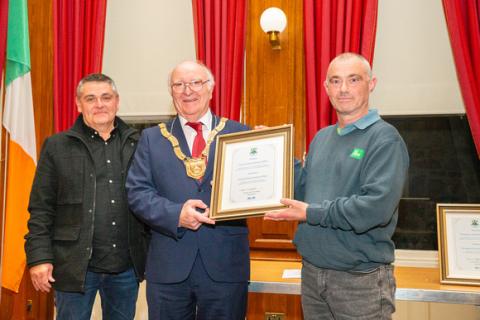 Travel & Transport