New walking and cycling route between Sandyford Village and Sandyford Business District
Dún Laoghaire-Rathdown County Council (dlr), in conjunction with Transport Infrastructure Ireland, have developed a new permeability link to Bracken Road from the recently constructed Sandyford Cycle Route. The development will significantly cut walking and cycling journey times between Sandyford Business District and Sandyford Village, reconnecting two areas on opposite sides of the M50.
Speaking at the official opening of the new development, Councillor Mary Hanafin, Cathaoirleach of dlr said:
I warmly welcome the opening of this key active travel connection into the Sandyford Business District, which I have no doubt will be utilised extensively by many people living and working in the region.

This link provides a vital artery to Sandford across the M50, from rapidly growing areas such as Stepaside, Ballyogan Road, Carrickmines and will significantly reduce commuting times for people in these surrounding areas."
The development involves a new 114m long link between the Drummartin Link Road and Bracken Road, partially through the Sandyford Maintenance Depot for cyclists and pedestrians.

The project will complement current and future routes within the area of Sandyford Business Park, while also helping to promote Active Travel as a preferred mode choice for local journeys. 

Active Travel is a core policy objective for dlr, not only as a key climate change mitigation measure, but also as a way to promote healthy communities and aid the evolution of the 10-minute neighbourhood concept.

Frank Curran – Chief Executive of dlr added:
We are delighted to open the latest addition to our ever-expanding active travel network in the county. This scheme, which we have collaborated with TII to deliver, will provide a fully segregated pedestrian and cycling facilities, offering a safer commute for users between Sandyford and its surrounding communities, underpinning the Council's commitment to the continual improvement in accessibility to the Sandyford Business District."
While Ger Corbett – CEO – Sandyford Business District added:
Sandyford Business District are delighted to mark the opening of the new cycle link from Drummartin Road to Bracken Road. We welcome dlr's newest addition to their active travel network which presents a more direct and segregated access route into the District for both cyclists and pedestrians from surrounding areas. We look forward to working with dlr in the near future to increase the active travel network connecting Sandyford Business District with the rest of the County"
News
View all
Building Control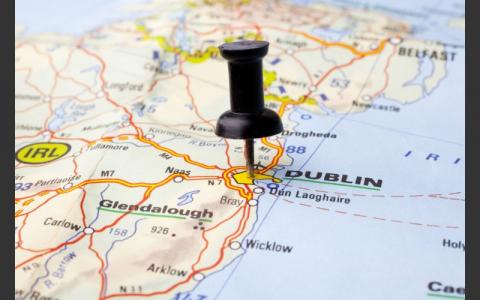 Transportation Infrastructure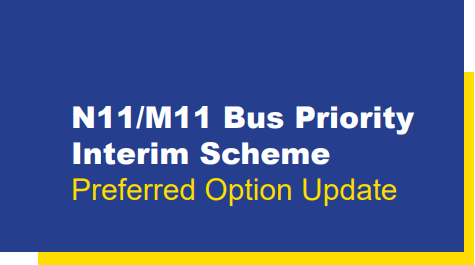 Heritage & Biodiversity