Business and Economic Development
dlr launch the FULL Management Capability Program
* FULL stands for Financial Understanding, Lean (productivity) and Lift (Leadership)
* Partnering with local business associations to developing long term, sustainable business skillset in our local companies
In parallel with the launch of our four year economic strategy we are pleased to announce the FULL Management Capability Development Program which is aimed towards businesses that want to  invest in developing foundational skills to scale their businesses. There are three pillars to this program; Financial Understanding, Leadership and Lean thinking which we believe are important for companies growth.
 This program is part of the ongoing commitment from DLR County Council to support businesses, the Council are playing in increasingly important economic role supporting local businesses and attracting investment into the county. Last year DLR Council provided nearly 20 million euro in business grant during COVID while directly supporting the creation of 225 jobs and trained over 3000 clients through the LEO office. The focus of the FULL programme is to support businesses in driving efficiencies, increasing staff retention and attraction and critically elevating the levels of Financial Understanding to enable businesses to grow and profit. It is different to the normal LEO services in that it is available to larger companies that would be outside the reach of normal LEO supports.
The Financial Understanding aspect of the program is highly practical and geared towards busy company owners who have found themselves in positions of CFO without having any formal training. There are two parts; part one is an app that we have designed to enable the users to question their existing financial knowledge. It promises to help them skill up in this area in a highly accessible way. After going through the exercises users will find themselves with a better understanding of how and why they need to understand their financial data and how it can enable them to make more informed decisions to increase profitability and grow. The App is freely available to all businesses in DLR. The second part is where we have teamed up with The Agile Executives to deliver ongoing financial mentoring of one hour per week over a 6 month timeframe to selected companies to enable them to make a step change in their businesses.
Lean for Leaders program is in addition to our highly successful Lean for Micro program which has been a regular offering of LEO DLR for many years. Lean for Leaders is aimed at Business Leaders, owners and managers to improve profitability, profitability and overall competitiveness of their organisation. Lean thinking is an established way of making a step change in a company's fortunes and this program is designed to give businesses a guided start in implementing Lean thinking throughout their organisation. The program will be available to businesses in DLR that have more than 30 employees.
We have been partnering with LIFTIreland.ie since 2019 to support the rollout of this highly effective culture change program that delivers meaningful, ongoing positive change in organisations of all sizes. The LIFT program is time efficient and effective with over 17000 people in Ireland doing the training in 2021 including 9 companies in DLR such as; Phonovation, AIB, Covalen, Vodafone, Enterprise Solutions and Petra Property Management. Positive culture is highly important these days for employee attraction and retention and overall operational excellence. We are on track to make Sandyford Business District the first LIFT Business District in Ireland encouraging a positive culture as well as an excellent location for businesses.
We are partnering with all of the Business Associations in DLR including Sandyford Business District, DLR Chamber of Commerce to launch these programs and to encourage participation.
Site link is https://www.dlrcoco.ie/en/business-economic-development or https://www.dlrcoco.ie/en/full-programme

Speaking at the launch An Cathaoirleach, Lettie McCarthy said:
We are delighted to be able to continue our support of local businesses and business owners. Continuous education and upskilling is critical in this day and age and we want to play our part in helping businesses stay at the leading edge in these crucial areas.
Owen Laverty dlr Head of Economics and Enterprise noted "This program reflects our desire to make DLR a highly attractive place for business to locate and thrive. Any business that commits to upskilling in these areas will quickly see real benefits. We have put a program together that will elevate businesses in key areas in a highly time efficient manner. "
There was also support from the Council Management team as Tom McHugh, CE DLR County Council commented "We are excited about the potential of the FULL Program to realise meaningful change in the County's businesses which are so important to a strong county. This program is designed for the busy team who need to be efficient in a very busy world.", while Helena Cunningham, Director of Finance and Economics also lent her support "I am very proud to announce the launch of this comprehensive and innovative program which demonstrates our continued commitment to support our business community"
Speaking as co-partner on the initiaitive Joanne Hession Founder and CEO LIFT Ireland said, Leading Ireland's Future Together was launched in May 2018. We are absolutely thrilled to partner with Dun Laoghaire Rathdown County Council and Sandyford Business District on developing personal leadership with organisations throughout the area. Our vision is that over 10 years, by 2028, over 10% of our island's population will have participated in the LIFT programme. Why? Because our vision is to build a better Ireland by developing the leader in each of us. LIFT helps each of us become better leaders, no matter who we are, what we do or where we are. It's a peer-led initiative using LIFT's 5 step process, which focuses on discussing leadership values that have been chosen by the people of Ireland as essential to good leadership. LIFT isn't about titles, positions or achievements.
It's about you and how you behave towards yourself and to others around you. In that way, as each of us improves, we contribute to a greater workplace, a greater community and a greater Ireland. We would like to welcome everyone to join the LIFT training day. You can find out more about this at the LIFT info session."
News
View all
Parks & Outdoors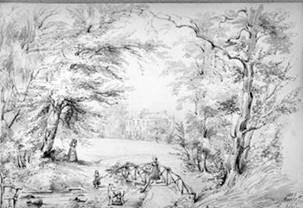 Community Funding & Support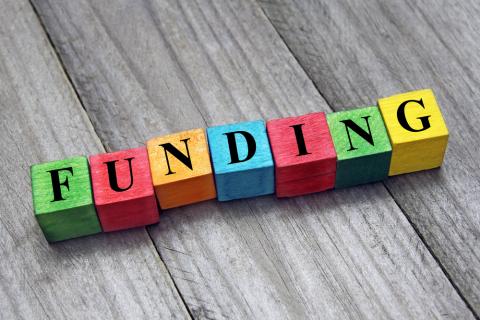 Customer Service & Complaints