Cargo Bike Pilot Scheme Aims To Get Businesses On Their Bikes
Dún Laoghaire Rathdown County Council, Smart Sandyford, and bike sharing operator Bleeper today launched a pilot project which will enable businesses based in the county to trial eCargo bikes for the delivery of their products or services to clients.
The project will give local businesses access to electric or eCargo bikes at a discounted rate, enabling them to replace delivery/ service trips which would otherwise have been taken by car or by van with more sustainable means.
The pilot scheme, which is set to begin in June, will run for an initial six month period (June-November 2021), and is now open for applications. Any business based in Dún Laoghaire Rathdown, that can also provide secure off-street storage for an eCargo bike, is welcome to apply.
The pedal-assist eCargo bikes will be available to businesses at a discounted rate of €100 per month. The bikes have a cargo carrying capacity of 60kg, with a battery which can last for up to 160km and can be fully recharged in 6 hours.
"The aim of this pilot scheme is to introduce more businesses to cargobikes and let them experience the benefits of them first-hand," says An Cathaoirleach, Cllr Una Power. "We're offering a low-risk and low-cost opportunity for businesses to try out a transportation solution which is better for the environment, better for staff wellbeing, and better for the bottom line."
"We're delighted to work with Dún Laoghaire Rathdown County Council on this pilot project and we expect it to be extremely popular," says Bleeper CEO, Hugh Cooney. "Businesses are looking for ways to be more efficient and eco-friendly, and cargobikes offer a solution to that by being cheaper and cleaner to run. And they're a lot of fun to cycle too!"
"Cargo bikes have soared in popularity recently and they are now a familiar sight on our streets," says Cooney. "They're very versatile vehicles and can directly replace many of the short daily trips which would otherwise have been taken by car or by van."
"We are launching this pilot project in association Bleeper so that we can better understand the challenges and opportunities for businesses in using more sustainable forms of transport in delivering their products or services"," says Owen Laverty, Head of Enterprise and Economics in Dún Laoghaire Rathdown County Council.
Some local businesses, Annie Bloom, Cavistons Food Emporium, and Raven Books were on hand at today's launch to endorse cargobikes and encourage other businesses to try them out for themselves.

"The eCargo bike has really transformed our business," says Reka, Manager Annie Bloom. "Before we got the bike we were spending a lot of money on diesel and wasting so much time sitting in traffic. It was frustrating on both a personal and a business level. Once we switched to the eCargo bike we never looked back. Our delivery riders love cycling them, and our customers are always delighted and intrigued when they see the eCargo bike delivering their goods. Over and above cost, the main reason for wanting the bike is the sustainability and green benefits."
"The new cycling infrastructure around Dún Laoghaire-Rathdown  has definitely helped in terms of getting around via bike. It is much more relaxing to cycle on the segregated routes than when you're sharing the road with motor traffic. It takes the stress out delivering by bike."
News
View all
Building Control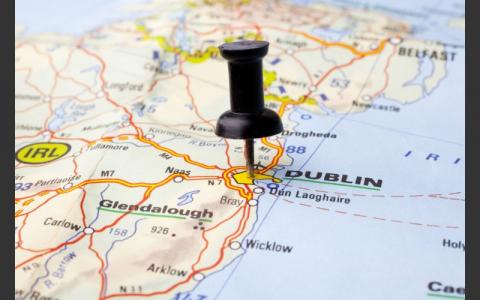 Heritage & Biodiversity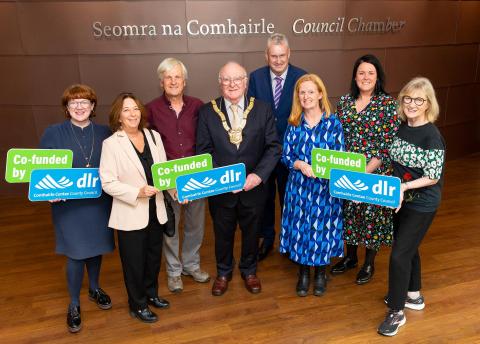 Transportation Infrastructure