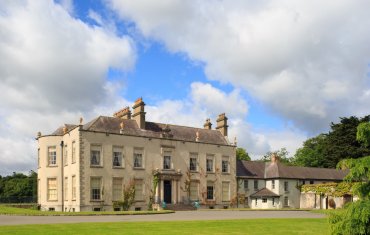 Marlay House, built in 1794 by David La Touche replaced an earlier 17th century house called the Grange. Of particular interest in the house are the stunning ballroom, the unusual oval music room, and the elegant decorative plasterwork.  Marlay House has been restored for guided tours and the former stables have been converted into a crafts courtyard.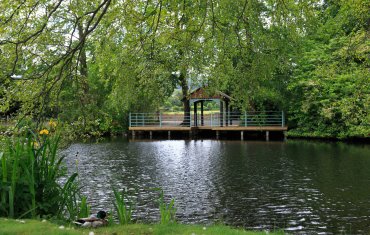 The rear of Marlay House looks out over the demesne (which includes)
Laurelmere (a victorian cottage), Lake and Boathouse with viewing platform. Marlay Park contains many of the landscape features associated with 18th and early 19th century Parks, incl. substantial boundary wall, gate lodges, ornate iron entrance gates and pillars, walled garden, bridges,  ponds and waterfalls.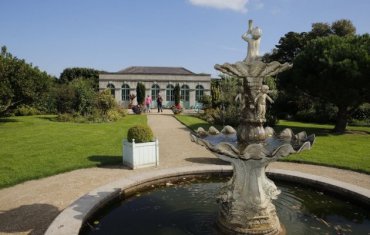 On entering through the head gardener's house and tea rooms, the central position is taken by a Regency-style ornamental garden, featuring an extensive display of colourful period plants, ranging from herbaceous borders to shrub beds. The orangery (which is occasionally used for exhibitions), arbour and water fountain combine with the other features to create a distinctive atmosphere. Open all year round.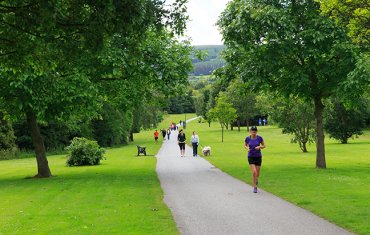 Walking and running trails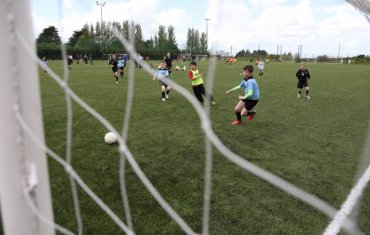 Sporting facilities including; tennis courts, a cricket ground, 5 GAA pitches (local club grounds), 6 Soccer pitches, Full size soccer all weather pitch. A 9 hole, par-three golf course which is currently closed.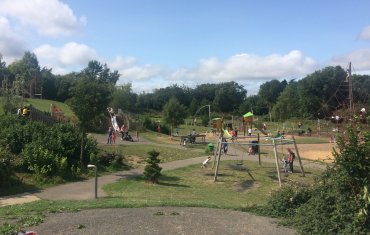 Children's playgrounds and Dog Park
Marlay has a designated dogs off leash area.  Dogs anywhere else in the park must be on a lead, as per the dlr Parks Bye-Laws. 
The Putting Green is a family focused golf amenity, located in the centre of Marlay Park adjacent to the boules area and tennis courts.  Admission is free but those wishing to play must obtain a ticket from the adjacent Treo Coffee Trailer, where putters and golf balls are also available on loan. There will be a limit to the numbers playing the green at a given time in order to protect the surface and this will increase as the weather and grass growth improve.  Please ensure you do not wear heels or studded footwear.
Open daily at 10.30am from Saturday 22nd April (depending on weather, condition of green and maintenance) and closed every Tuesday for maintenance.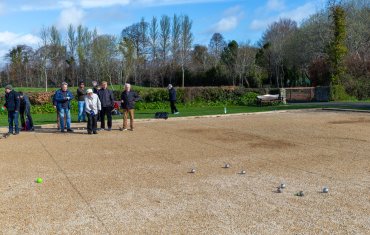 The newly opened boules court will allow people of all ages and from all walks of life to experience boules, be it as a member of the public trying a new activity for the first time or as a regular activity through one of the local boules clubs.