Intro Text
Development of Myrtle Square and Convent Lane
Dún Laoghaire-Rathdown County Council has created a civic space called Myrtle Square in front of Bloomfield's Shopping Centre. The public realm works will eventually extend the full length of Convent Lane to the junction with Convent Road.
The project aims to stimulate a vibrant streetscape which will encourage footfall in this location and throughout the town centre.
Outdoor Dining Supports
Dún Laoghaire Rathdown County Council works to support businesses to operate safely and to expand their outdoor dining facilities Our priority has been to implement measures that support businesses, such as cafés and restaurants, to operate in a manner where everyone could safely enjoy our streets.
Covid Seasonal Fund
In order to support traders in our Towns and Villages through the Christmas season, the Council created a Covid 19 Seasonal Fund in 2020 to assist business/representative organisations to animate the public realm. A total of just over €125,000 was issued to towns and villages across the county, which helped to light up their streets and bring some seasonal cheer to Dún Laoghaire-Rathdown for Christmas. This fund was also made available in 2021.
Dún Laoghaire Anseo
Dún Laoghaire Anseo is a Street Art Festival, now in its second year, which brings unique street art to the walls of the town. The 2022 Festival runs from August 3rd to 12th and all the details will be available on the festival website.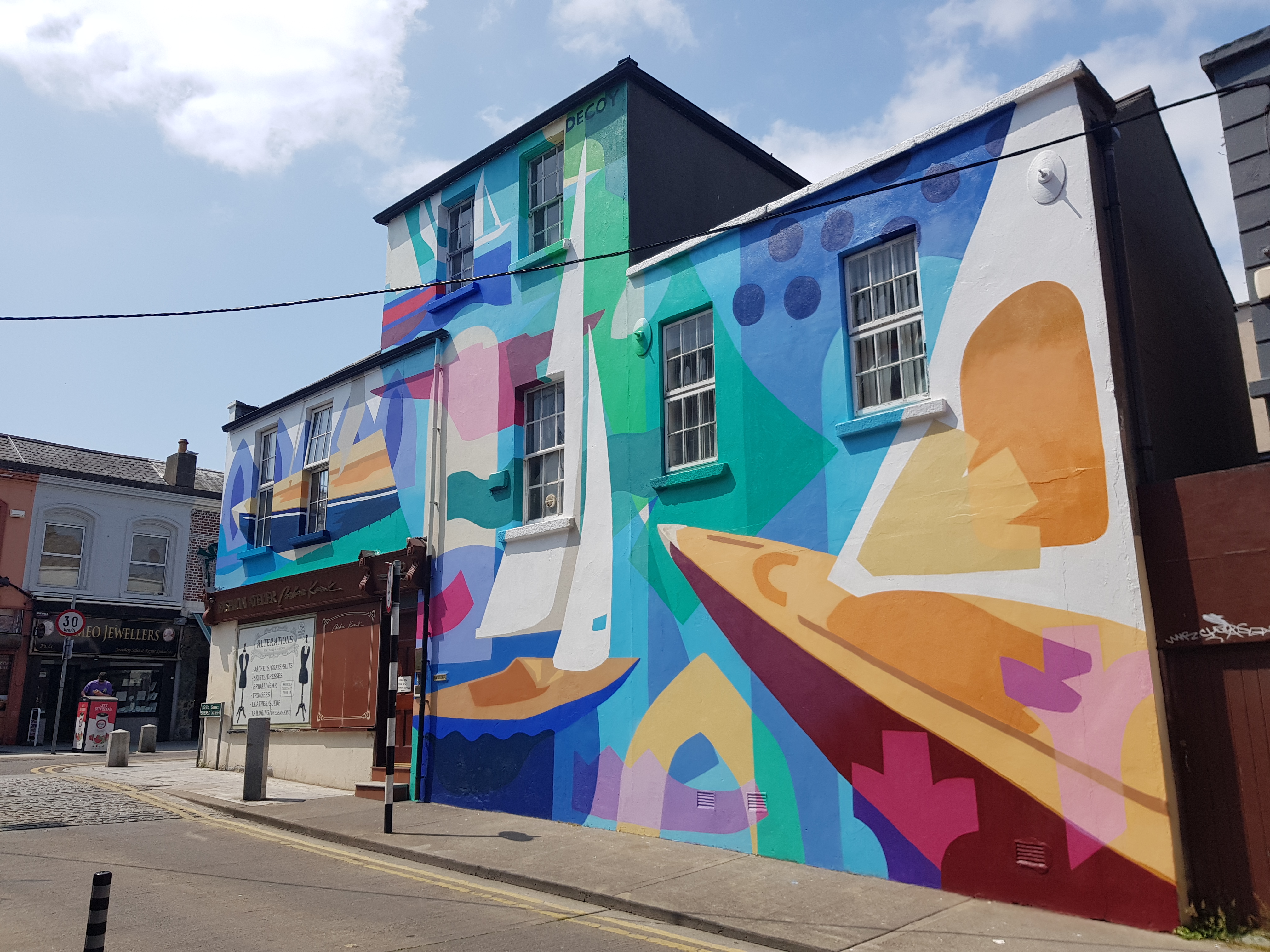 Dublin Canvas Public Art Project
As part of its remit to undertake public realm works to increase footfall and economic activity, the Economic Development Unit has participated in the Dublin Canvas project in 2020 and 2021. The project has seen a total of forty traffic boxes painted at various locations across the County. The reaction to the pieces has been extremely positive, and has brought colour to previously grey, often tagged, traffic boxes.
Details of the boxes which have been painted, along with links to the artists, are available at Dublin Canvas. 
Generic Content Gallery Block