dlr First Frames 2019/20 Awards
We've just announced the 2019/20 dlr First Frames Short Film Awards.  Chicken Out is a comedy/drama.  Written by Imelda Carroll, it will be directed by Richard Keane and produced by Nadege Dumont. Tacet is a horror-drama written by Riognach Ní Ghroighair, directed by Riognach and produced by Claire McCabe.  
Visual Art Commissions 2020 & 2021
The recipients of the 2020 and 2021 commissions have been announced- read more
Artists in conversation podcasts
You can now listen to recordings from our popular Artists in Conversation series by clicking here.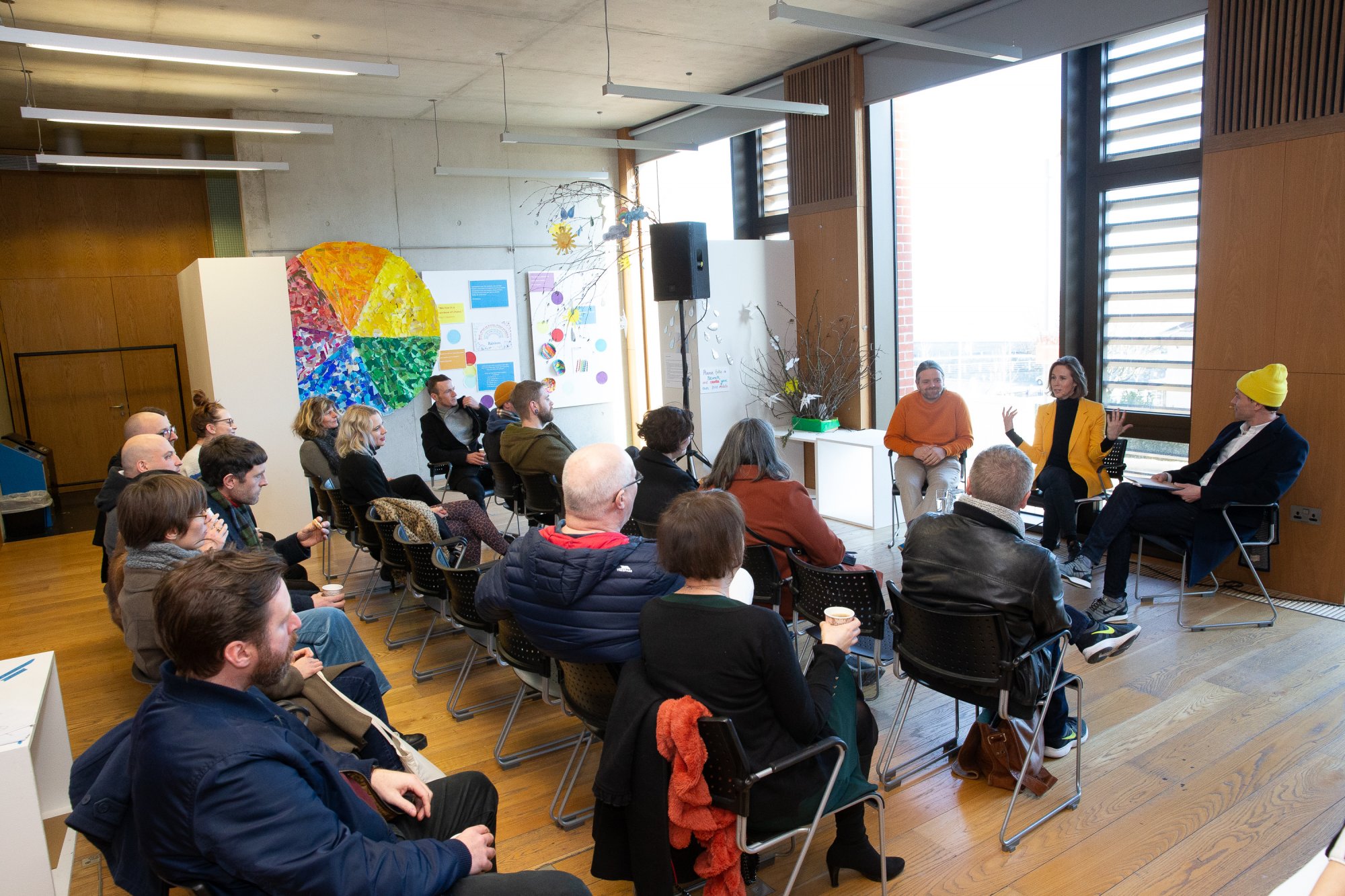 Exhibiting artists Paul Hallahan and Lee Welch in conversation with Rachael Gilbourne. Image credit: Peter Cavanagh