Intro Text
Kids Art Studio returns:  Tuesday 09 and Saturday 13 October
Project Room (Level 3, beside the Gallery)
Every 2nd Tuesday of each month from 11am- 1pm and every 2nd Saturday of each month from 2.30-4.30pm
Join our Open Art Studio for kids of all ages. If your child likes to paint, draw, make, fold or sculpt this is not to be missed. Artists will be on hand to help as little or as much as you'd like, materials and space area free, please note that it is not the responsibility of the artists to supervise your child. No booking required, just drop in.
The Sea Change Learning Programme co-ordinated by Claire Behan is live - make sure you don't miss out! Full details here 
Rhythm Club
Rhythm Club
is a new movement and sound club open to all ages and abilities. Try something new, fun and meet new people. The club is open every second week, one week music and sound through vibrations and the next movement and dance.The club is especially welcoming to people who are Deaf or may have vision loss. There will be an ISL interpreter at each session. Families are welcome.
Attendance is free but booking required
Venue: Patrician Community Centre, Stillorgan
Time: 2.30-3.45pm
Dates: 15th & 29 Sep, 13 & 27 Oct, 10 & 24 Nov, 8 & 15 Dec, 13 & 27 Jan 
dlr Musicians in Residence
The final event of the 2018 Musicians in Residence Programme will be Conor Linehan in conversation in the Lab, level 3, dlr LexIcon on Tuesday 9 October at 1pm.  This is an informal event, no booking necessary - just drop in.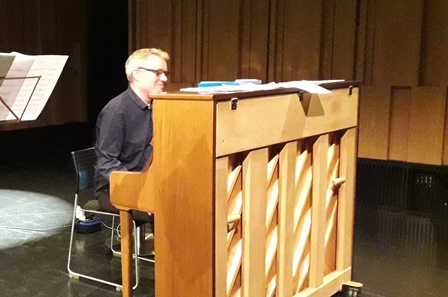 The dlr Arts Office 2018 Musicians-in-Residence is jointly funded with the Arts Council, and managed by Music Network. The 2 established residencies were awarded to Susan McKeown  and Conor Linehan, and the emerging residency was awarded to Craig Cox.
Open Art Studio for Adults
Project Room, Level 3 (beside the Gallery)
Every Friday from 11am-1pm, suitable for adults. Join our Open Studio, it doesn't matter if you are new to this sort of thing or a practicing artist, come along. Artist Emma Finucane will be on hand to help as little or as much as you'd like, materials and space are free.
No booking required, just drop in.
If you would like to receive updates on the Adult Open Art Studio (i.e if we need to cancel at short notice) you can subscribe by clicking here.
Men's Sheds Projects Coming Soon...
We are delighted to be working with the Men's Sheds in dlr County.
If you are interested in woodworking/fine craft and already a member or thinking of becoming a member then don't miss out on these projects.
More information here
Keep checking this page for regular updates on events organised by dlr Arts Office