Intro Text
dlr Artworks Home involved performances by musicians and performers which took place outside people's homes for them to enjoy, delivered in partnership with Making Connections. It also saw the commissioning of small artworks such as paintings and photographs from visual artists based in the County which were delivered to people cocooning.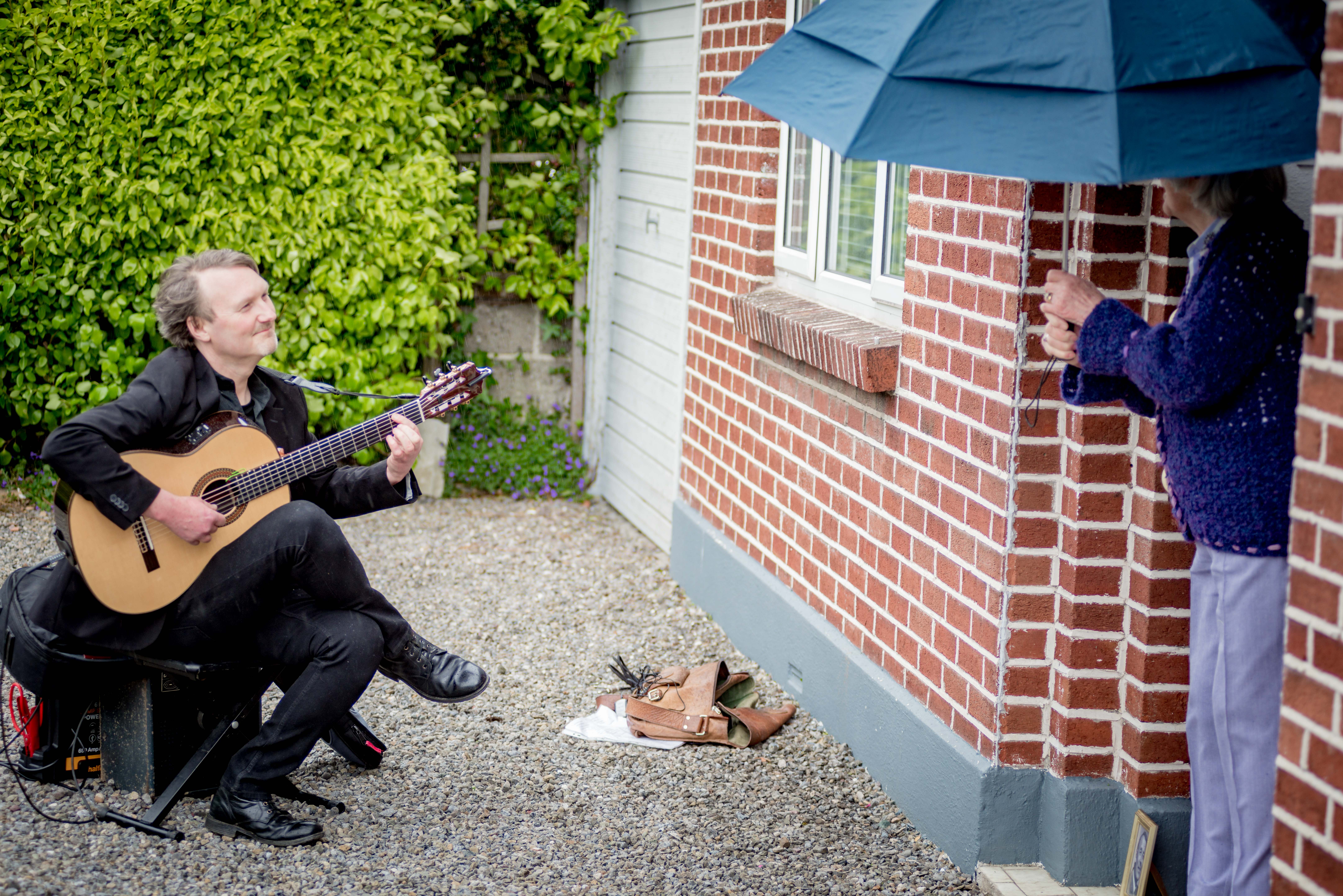 Eamon Sweeney performing for a local resident
A second phase of dlr Artworks Home saw it extended to poets in the County who wrote new poems based on their local area and experience at the time.

Later in 2020 a third phase involved the commissioning of craft designer-makers to create small Chrismas gifts and decorations. A selection of these were delivered to all the nursing homes in the County. 
The reaction to the project has been overwhelmingly positive from both the artists who were involved and those that received the artworks or gifts and experienced the performances. 

A special CD with a beautiful insert was created in 2020 as a record of all the work, the poems were recorded and read by Michelle Read, listen to her reading of Lucinda Jacob's Out and Back on Morning Ireland on Christmas Eve 2020 on RTE Radio 1.
Listen Here: https://www.rte.ie/radio/radioplayer/html5/#/radio1/21887568
If you would like a copy of the dlr Artworks Home CD, email arts@dlrcoco.ie with your name and postal address and we will send out as soon as we can,

dlr Arts Office would ike to extend our gratitude to the Arts Council and Creative Ireland who supported dlr Artworks Home in 2020. We would also like to thank all the artists involved.
Generic Content Gallery Block